Veranstaltungen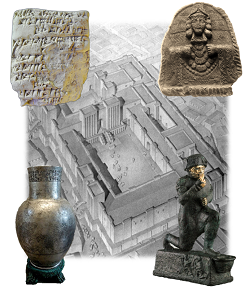 Tagungen/Konferenzen:

Mesopotamian temple inventories in the third and second millennia BCE: Integrating archaeological, textual, and visual sources
Datum
14.11.2016 bis 15.11.2016
Ort
Center for Advanced Studies (CAS)
Organisation
Dr. Jean Evans, Dr. Paola Paoletti und Dr. Elisa Roßberger
Informationen zur Veranstaltung
International conference organized by Dr. Jean Evans, Dr. Paola Paoletti und Dr. Elisa Roßberger, and sponsored by the Graduate School Distant Worlds and the Institute of Near Eastern Archaeology, LMU Munich. The conference will take place at the Centre for Advanced Studies (Seestr. 3, 80802 München) within the framework of the CAS Senior Fellowship 2016/17 of Prof. Adelheid Otto and Prof. Walther Sallaberger.
The central aim of this conference is the meaningful integration of archaeological remains, textual sources, and the ancient visual record relating to Mesopotamian temple inventories of the third and second millennium BCE. We maintain that such a multidisciplinary approach will make the constitution of Mesopotamian sacred space through objects and practices more accessible. Special consideration will be given to the overall societal function as well as ideological and economic impacts of sacred gifting.
Please go here for more information and program:
http://www.assyriologie.uni-muenchen.de/aktuelles/tagung-tempelinventare/index.html
http://www.vorderas-archaeologie.uni-muenchen.de/aktuelles/tempelinventar-workshop/index.html
Public lecture on November 15th, 2016 at 18 Uhr c.t., LMU Hgb. A 119:
Prof. Dr. Dominique Charpin (Collège de France, Paris): "Weihgaben als Spiegel der Rolle von Gottheiten im mesopotamischen Pantheon"